MICHAEL JEPPESEN WINS SIOR BROKER OF THE YEAR!
On Friday, December 5th, the Utah SIOR (Society of Industrial and Office Realtors) Chapter held their annual awards luncheon. With fierce competition, we are pleased to announce that IPG President and Managing Broker, Michael Jeppesen, took home the award for SIOR of the Year!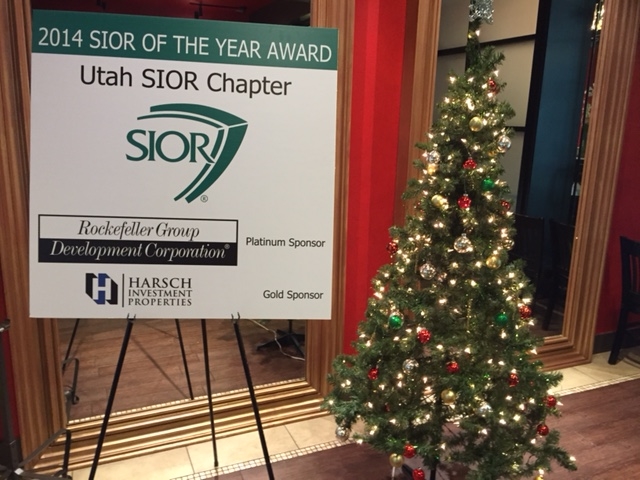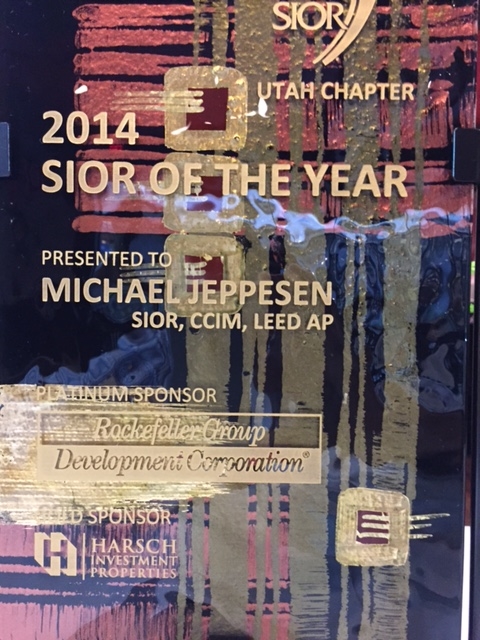 Some of Michael's most notable transactions in 2014 include:
439,381 square foot multiphase transaction for 3form (www.3form.com)
200,000 square foot Koll Salt Lake City investment portfolio sale to Industry Capital
Sale of 3.18 acre Former Hostess Bakery property to Boyer Company and Cowboy Partners at 700 East and 400 South for future mixed use development. (record setting price per land square foot for a property of this type)
ZAGG Corporate Headquarter / 50,000 SF Build to Suit
Michael has been in the real estate business for over 20 years, and started IPG Commercial 10 years ago. IPG is a boutique commercial real estate firm that specializes in Industrial, office, and investment real estate providing custom solutions to each client's needs.
SIOR represents the most knowledgeable, experienced, and successful commercial real estate brokerage specialists both locally, and worldwide. Michael has held the SIOR designation since 2010, and served as the Utah Chapter President in 2013. Most recently he was the 2014 chair of the IBG (Independent Brokerage Group) within SIOR internationally.